THE COMMUNITY
Join a community of organizations that are deeply committed to reducing the environmental impact of IT.
Find your local SIT community
Sustainable IT labeled organizations  
Sustainable IT labeled organizations  
Sustainable IT Label – Level 2 holders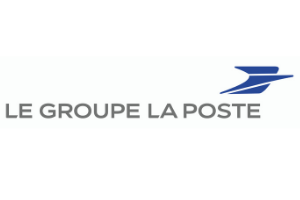 To successfully negotiate its transition to digital, the La Poste Group needs a high-performance IT system that incorporates digital technology into all its activities.
The IT Shared Services Center partners with all of the La Poste group divisions and subsidiaries to maintain the operational performance of their information systems. Its role is offering the best available IT solutions, from design to use.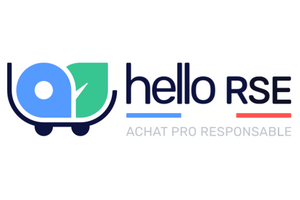 Hello RSE is the sustainable IT purchasing specialist. It offers thousands of digital and educational resources from local vendors committed to a CSR strategy for private and public sector purchasers alike.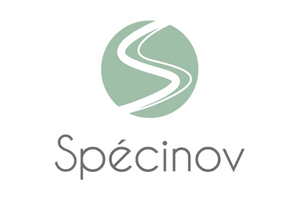 Spécinov specializes in developing eco-designed web and mobile applications. With 31 years of experience in software creation, Spécinov offers expertise in software package publishing and custom app development.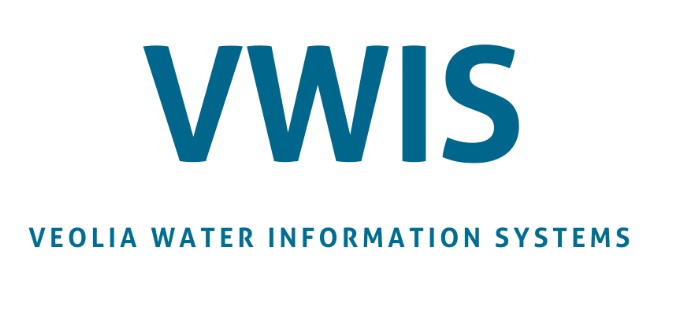 Veolia Water Information Systems

(VWIS)
Veolia Water Information Systems, 100% subsidiary of the Veolia Group, is a center of informatic service charged of the information system development and informatic application outsourcing for water related professions.
VWIS develops and implements softwares and/or software packages necessary to information systems – manages information networks and services (Development and maintenance of digital solutions dedicated to Veolia Eau France).
Sustainable IT Label – Level 1 holders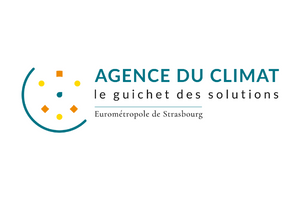 L'Agence du Climat was created as a one-stop solution provider for housing, mobility, energy, planting, and sustainable consumption in the Strasbourg metropolis. Its multi-service offer is unique and marks a key step in the response to the climate emergency and the acceleration of the implementation of the 2030 Climate Plan.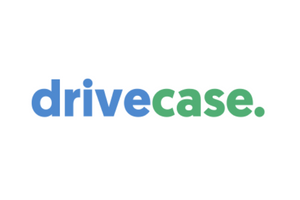 Drivecase has been supporting the road safety strategies of companies, local governments, non-profits, and government agencies for over seven years by offering innovative, customizable accessories designed to address a wide range of issues. About a year ago, Drivecase launched a medical and first aid range featuring first aid products, disposable protective equipment, first aid kits and PPE. Drivecase is a digital company that offers innovative, customizable safety and mobility devices on its website.
E-VOLVE is a digital transformation consulting firm that helps its clients define digital strategies all the way through the training phase, including the selection and integration of software solutions.
Its business model is based on connecting independent consultants with its clients.
E-VOLVE serves clients across all economic sectors, from retail to banking, insurance, services, industry, and beyond.
It facilitates a network of more than 350 consultants who are qualified for business or technical assignments and currently has 130 projects under way.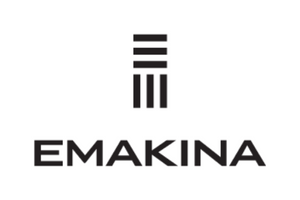 Emakina.FR is an international digital agency and a part of the Emakina Group. Emakina is an ambassador for users, centering the digital experience around their desires and expectations. That approach offers the agency's clients and their brands a unique relationship with their new leaders: digital-era consumers.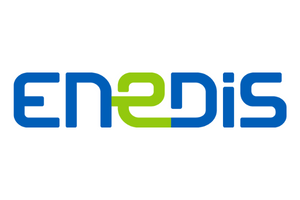 Enedis – Paris Regional Division
Enedis has been an independent subsidiary of the EDF group since 2008. Enedis manages the public electricity distribution network across 95% of France and provides all technical services (connection to the grid, repairs, meter readings, etc.), no matter which provider customers select.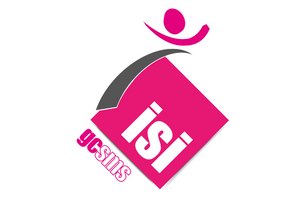 GCSMS ISI ("IT and Information Systems" Social and Medical-Social Cooperative Grouping) was founded in January 2010 at the initiative of 3 non-profits in the sector. It currently has 8 members, representing about 4,500 employees. This GCSMS exists to provide its members with custom IT services that meet very specific needs and day-to-day support for management of multiyear projects.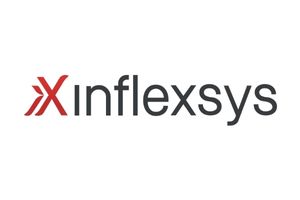 InfleXsys is a digital services company that specializes in developing custom business mobile applications and interfaces for connected objects.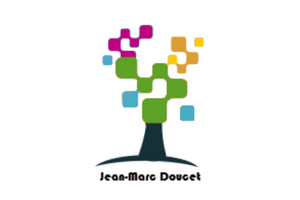 Jean-Marc Doucet is an adult education and online training project management provider. It helps training organizations transition their training offers to online formats. As a recognized Moodle expert, Jean-Marc Doucet also provides a service offer for Moodle usage.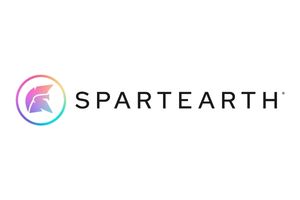 Spartearth, a consulting company founded in 2019, partners with industrial, telecoms, and tertiary companies. Spartearth specializes in engineering and technology consulting and strives to develop a virtuous cycle of prosperity for its clients, employees, and partners.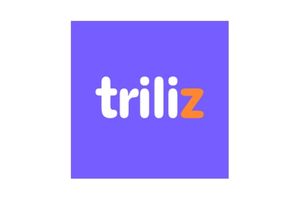 Triliz makes IT fleet management simple and easy for SMEs so they can limit the environmental impact of their IT usage.
The Triliz team has developed an SaaS solution so companies can rent the IT equipment their employees need and access ultra-responsive, ultra-efficient IT support.
More than 100 French businesses have already opted for its all-in-one offer, designed to let them focus on their core business, preserve their cash flow, and optimize the employee experience.
Candidates for the Sustainable IT label – Level 2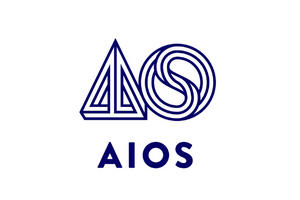 AIOS SH founded by a group of IT engineers, is a purpose-driven company that specializes in creating and overhauling complex, resilient, high-quality applications. The AIOS SH team works on latest generation micro-service architectures and publishes software.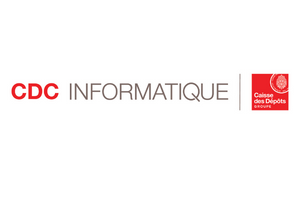 CDC Informatique, the IT subsidiary of Caisse des Dépôts, is a global IT and digital services operator founded as an Economic Interest Group (EIG). It is majority-owned by Caisse des Dépôts.
Caisse des Dépôts was founded in 1816 to manage private funds and rebuild trust in public credit. It serves as a trusted third-party. CDC Informatique translates that historic commitment into its area of expertise, digital technology, by guaranteeing the confidentiality, security, and integrity of CDC's data and information systems.
As part of its mission to serve the public interest, CDC Informatique implemented a CSR policy in 2009 and has been expanding it ever since, particularly with an ambitious Sustainable IT policy.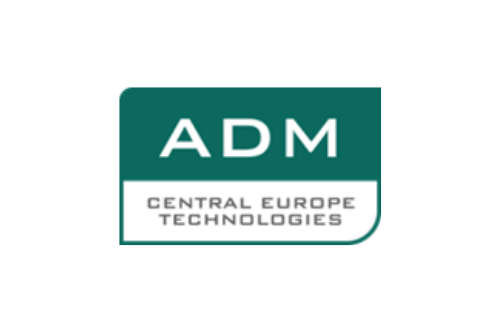 Central Europe Technologies 
Central Europe Technologies (CET) is the BNPP Personal Finance Shared Service Center based in Bucharest (Romania).
The CET provides business application development and management, testing, and technology services for over half of BNP Personal Finance's subsidiaries.
The products that CET creates and maintains over the long term benefit thousands of Personal Finance users worldwide.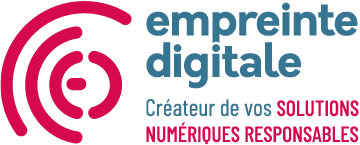 Empreinte Digitale is a cooperative society, creator of costumised and sustainable digital solutions.
With its 56 collaborators, the company works hand-in-hand with its costumers, to facilitate their business processes.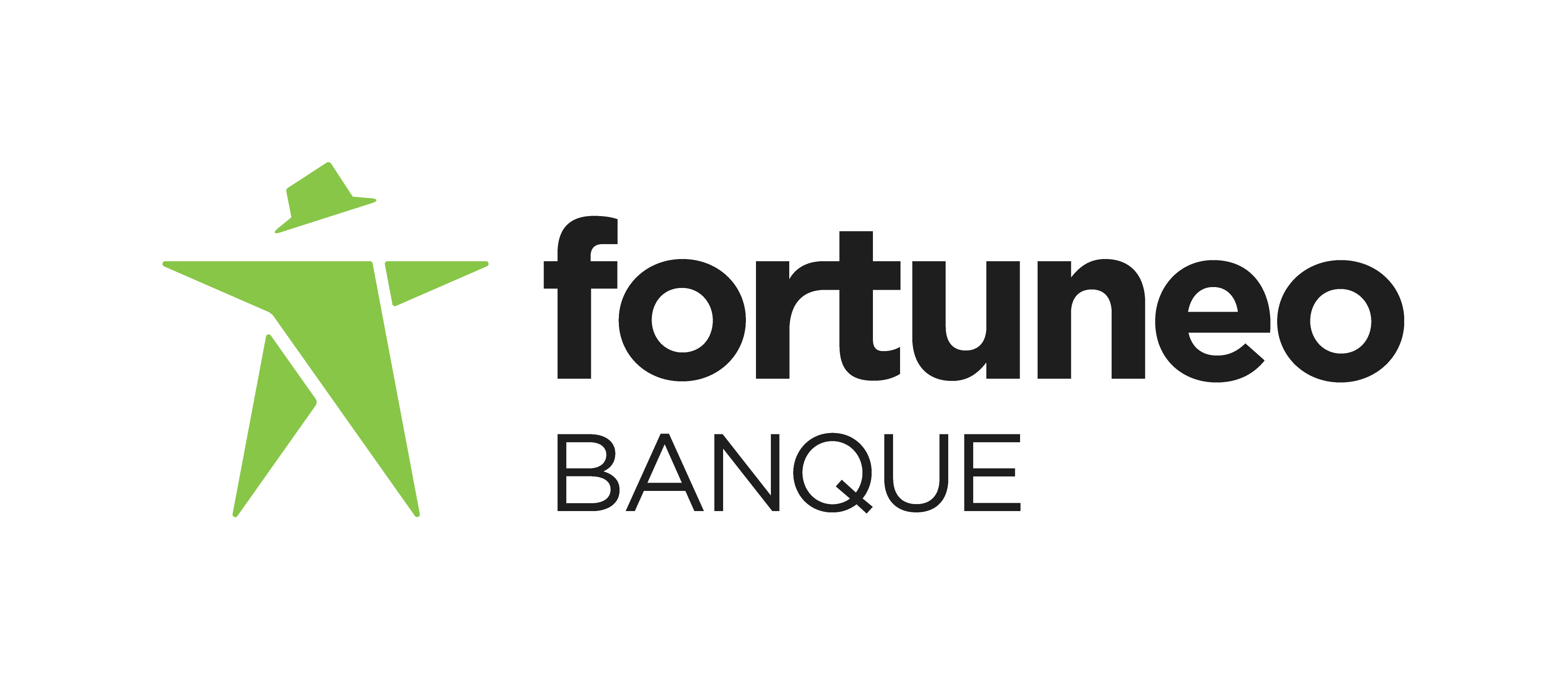 Fortuneo is an online bank, commercial brand of the breton group Crédit Mutuel Arkéa, a cooperative, mutualist and non trated group, where each member participates in collective decision-making.
Fortuneo offers a wide range of services for individuals : bank accounts, regulated and non regulated bank books, real estate loans, provision of investment services, life insurances, as well as consumer credit solutions.
Fortuneo is commited in its work as a responsible banker and assists the costumers in their environmental shift.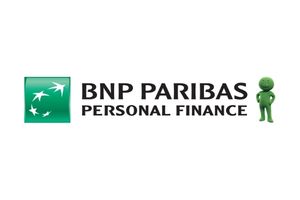 International Development Resources as Services SA (IDRAS)
South Europe Technologies (SET), or International Development Resources As a Service (IDRAS), is a fully-owned subsidiary of Banco Cetelem, founded in 2005 and based in Madrid (Spain).
SET is a shared service center that provides qualified development, business application management, architecture management, and IT risk management for over half of BNP Personal Finance's subsidiaries (18 client countries worldwide).
The products that SET creates and maintains over the long term benefit thousands of Personal Finance users worldwide.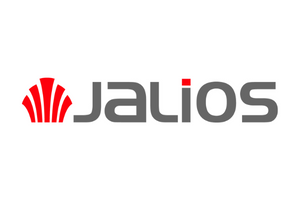 JALIOS is France's leading Intranet, Digital Workplace, Cloud, and On-Premise publisher. It supports its clients' digital transformation to make their organizations more efficient and their employees' work more fulfilling, whether they're in-office, remote, in the field, or on the go.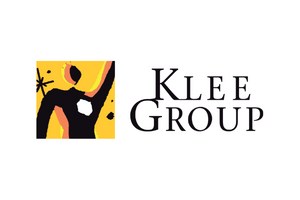 Klee a creator of digital business solutions, supports its clients' transformation through its Consulting, Digital Integration, Application Management, and Products activities.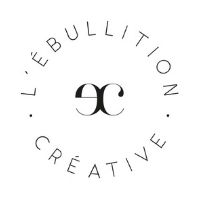 L'ébullition Créative is your communications and web agency. As an ambassador for authentic French savoir-faire and craftsmanship, it puts the quality of your products and services in the spotlight.
Its mission? To help you stand out from the crowd by revealing your true potential and supporting you every step of the way, from strategy to completion. L'ébullition Créative offers its vision, its expertise, and its creative resources for a successful partnership based on trust and dialog. Let's work together to focus on CSR practices so we can move towards an ethical and sustainable approach to business.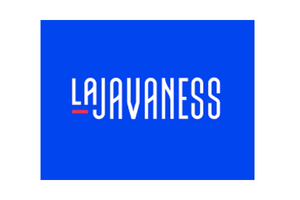 La Javaness accelerates the transformation of major organizations by scaling up AI responsibly and efficiently. La Javaness is one of the only independent AI companies.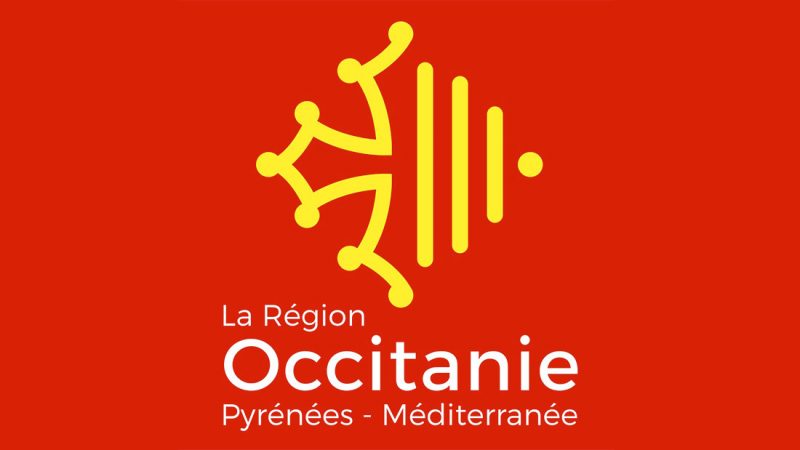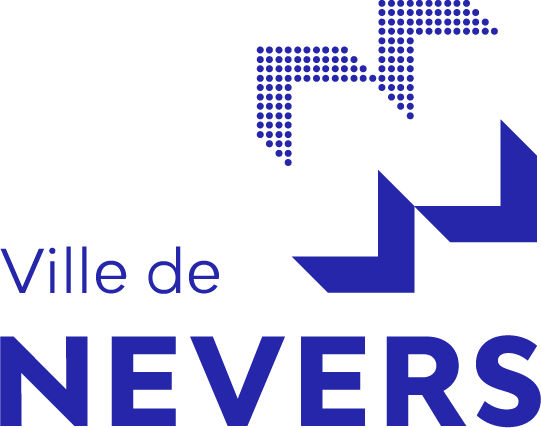 Since 2014, the city of Nevers invests in the digital sector and craves to be identified as a laboratory the "Smart City" on the scale of medium-sized towns.
The workforce of Nevers is characterized by a dynamic and innovative structure,  turned towards the quality of  user services.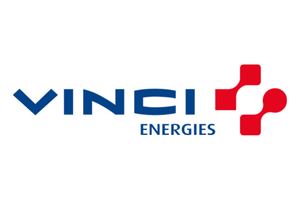 VINCI Energies Information Systems (VESI)
VINCI Energies Information Systems manages the VINCI Energies Group's management tools and information and communications systems. A team of over 500 serves all the Group's IT users and coordinates all corporate IT projects with their partners in the 55 countries where the VINCI Group operates.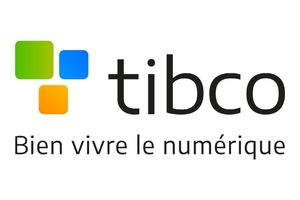 Tibco is a digital service provider.
Tibco has more than 1,700 employees, serving over 2,000 clients in the telecoms, industrial, retail, insurance, banking, health care, and public sectors.
Tibco provides support for connected users and enhances the performance of their network infrastructure from its 100 locations across France and its 5 service centers.
What makes Tibco unique? It guarantees a sustainable digital world that's good for people, the economy, and the planet.
Organizations starting their SIT process with a supervised self-audit
Organizations starting their SIT process with a supervised self-audit

ACID-Solutions, is a design and web development agency, human-sized company, strong with 15 years of experience and located in the city-center of Nantes.
Committed in a CSR process, ACID-Solutions acts every day with the goal to improve its social policy and quality of work life, protect the environment and to locally engage to take part in its territorial development.
This society is an expert in tailor-made services in the following fields :
COMMUNICATION : visual identity, graphic design, printed and digital supports ;
DEVELOPMENT of web and mobile applications. It adapts to the project realizations, the issues and the constraints of its clients whether it be a project or company creation. Its strength is in its capacity to comprehend the project of the clients and to adapt it under a technical form, in the most personalized way possible.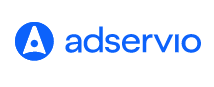 Au croisement de l'expertise et du conseil en transition numérique, Adservio accompagne les entreprises dans leurs transformations numériques les plus critiques et les plus complexes.
Adservio est un cabinet créé en 2010 qui aide ses clients à construire des expériences digitales résilientes, performantes et fiables.
Les expertises technologiques fortes sont ancrées dans l'ADN d'Adservio. Elles permettent au cabinet de proposer une capacité d'intervention forte dans le domaine du développement informatique, de la gestion de la dette technique, de la transition vers le cloud et de la résilience des SI.

ColibrITD est une société de services numériques autour de la Data, du Cloud et de l'Agilité.
Partenaire Google Cloud Platform, ColibrITD est une startup avec une activité recherche sur l'informatique quantique dirigée par le Docteur Laurent Guiraud (ancien interne de Google et d'Amazon Web Services). C'est une jeune entreprise innovante.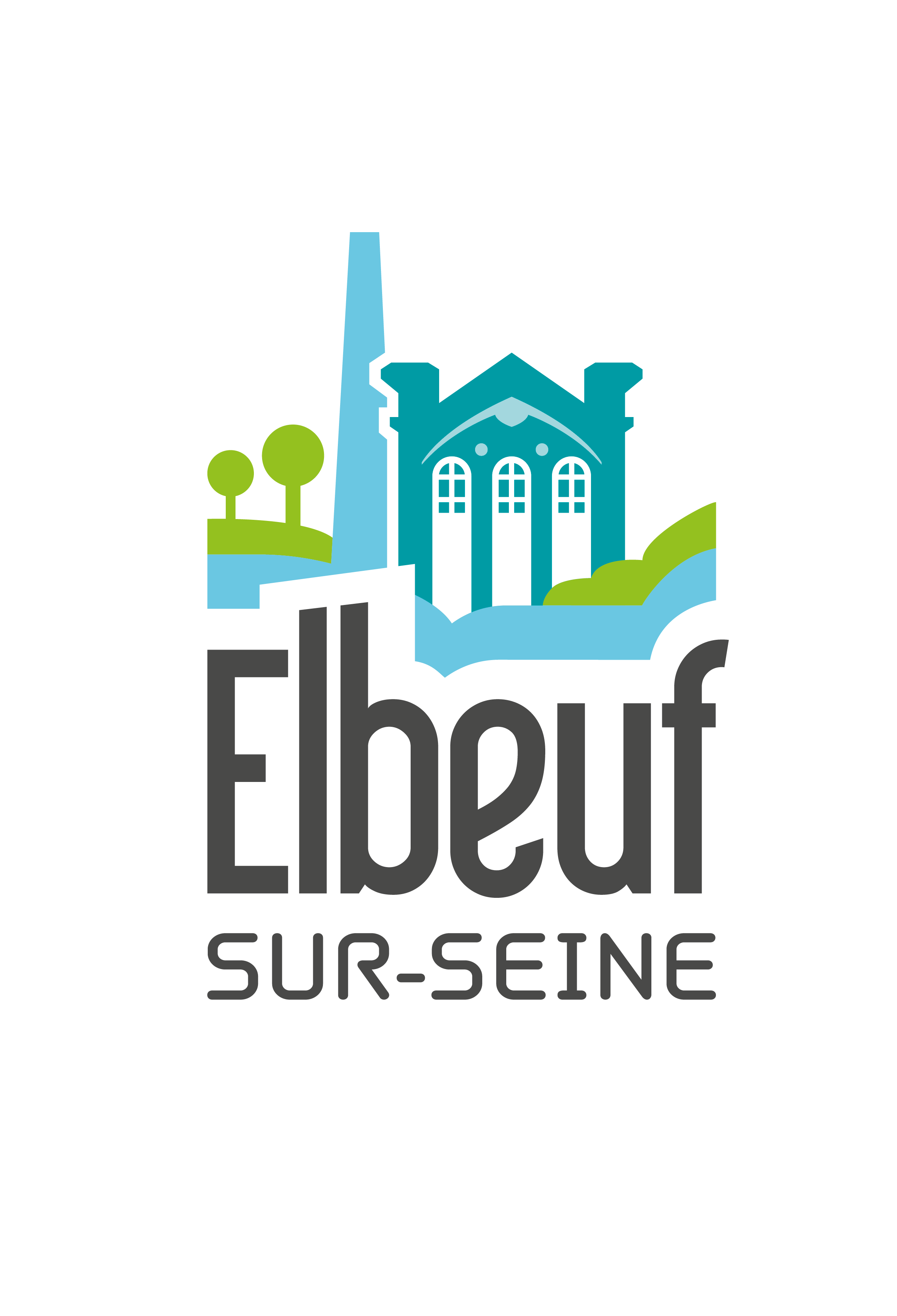 Commune d'Elbeuf-sur-Seine
La ville d'Elbeuf sur Seine est située à 1h de Paris et à 20mn de Rouen. Forte d'un patrimoine industriel hérité de quatre siècles d'activité drapière, la Ville possède un centre ancien remarquable constitué de maisons à colombage et d'anciennes manufactures. Bordée par la Seine et la forêt, elle bénéficie également d'un patrimoine naturel exceptionnel.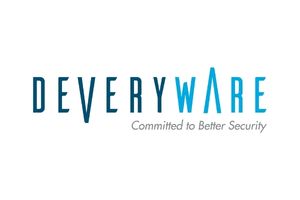 Deveryware is the leader in investigation technologies and services for global security. It is committed to serving State, corporate, and individual security with innovative digital technologies and high added-value solutions.
The group's solutions can be used to speed up investigations, analyze evidence, reduce risk, and manage crises. Offers provided through its subsidiaries OAK Branch, TRACIP, and Crisotech cover digital investigation, real-time geolocation platforms, cybersecurity, fraud prevention, crisis management, and emergency communications. Deveryware generated €37M in turnover in 2020.
Clients include the French Prime Minister's office, the French Ministries of the Interior and Justice, and private-sector players like Total, Axa, and Veolia. Within the group, Deveryware has had an ISO 9001 and ISO 14001 certified Quality-Environment strategy since 2012.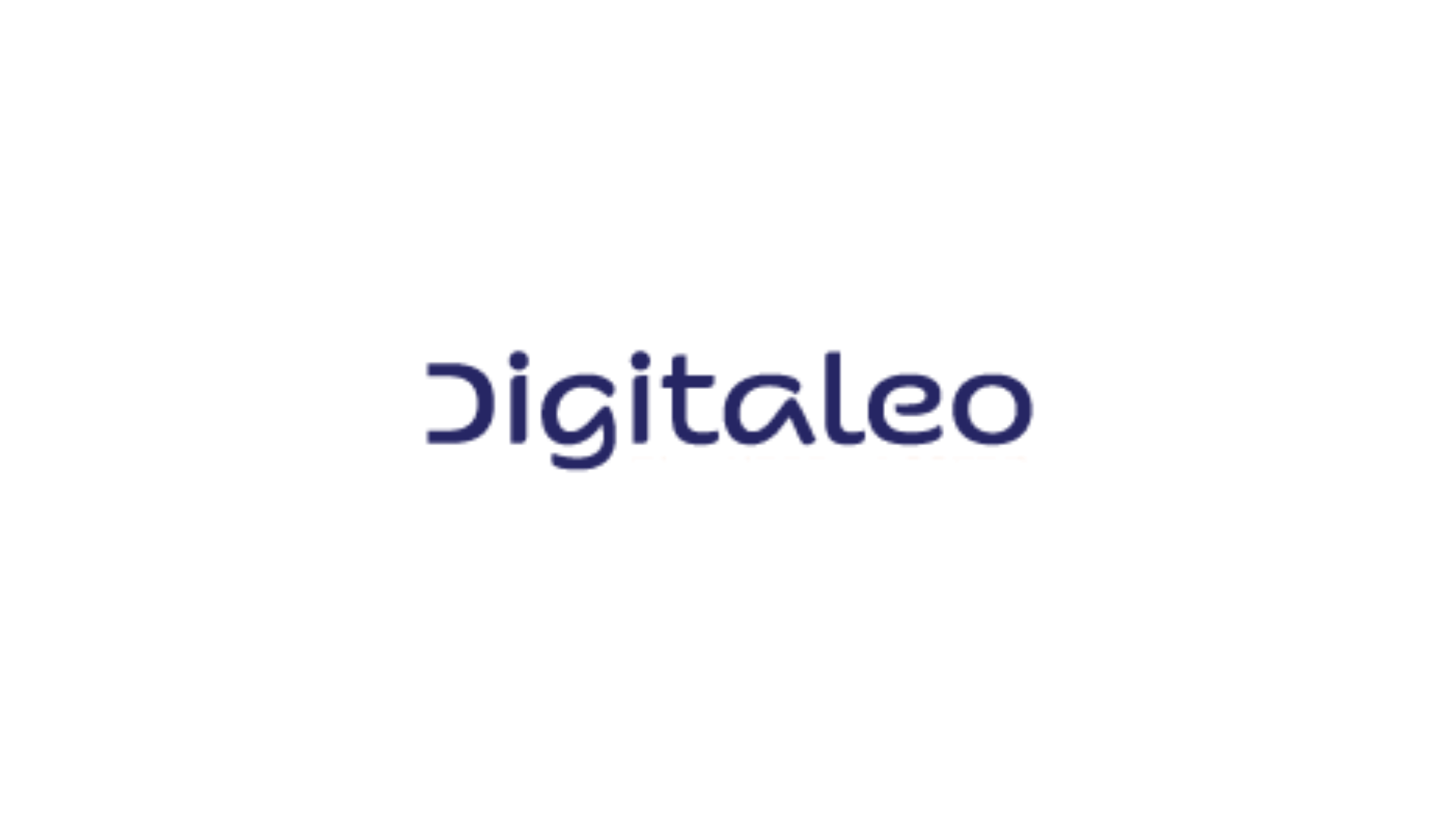 Créée en 2004, Digitaleo propose une solution de communication locale et collaborative à destination des marques et des réseaux. Digitaleo propose une solution qui réunit le marketing direct, le print, le presence management, les réseaux sociaux et les avis clients sur une seule plateforme.
Leur plateforme collaborative permet à leurs 4000 clients d'harmoniser leur image de marque, mais aussi d'amplifier l'impact de leurs messages. La solution a été pensée pour permettre aux enseignes de choisir le niveau d'autonomie qu'elles souhaitent confier à leurs établissements, de la personnaliser à leur charte graphique, et ainsi animer leurs équipes terrain sur les sujets de communication locale.
Du presence management à la création de campagnes de communication prêtes à l'emploi en allant jusqu'au workflow de validation et le suivi des performances, Digitaleo donne aux réseaux et aux marques les moyens de développer leur visibilité locale.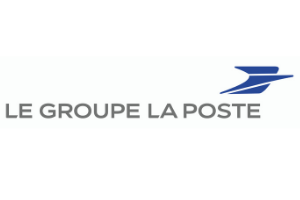 Information Systems Division – Letter and Packages Branch (DSI BSCC) – La Poste
The Information System Division develops and upgrades the BSCC's Information System (IS), providing ongoing support for its digital transformation. It meets the needs of the Business Units (BUs), in line with the Group's strategy.
As part of the Group's April 2021 commitment to become a mission-driven company, the BSCC Information Systems Division has made a commitment to promote an "Ethical, Inclusive, and Frugal" IS.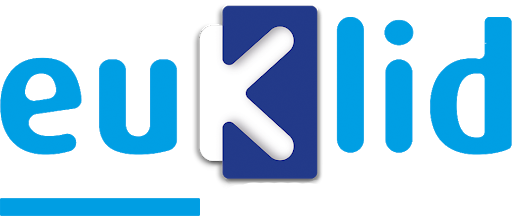 EUKLID is an IS consulting firm that specializes in consulting services for functional and organizational fields. It carefully and selectively recruits experienced consultants
who combine technical and soft skills to maximize value creation for their clients. EUKLID serves all industries,  with a focus on banking, finance, and insurance.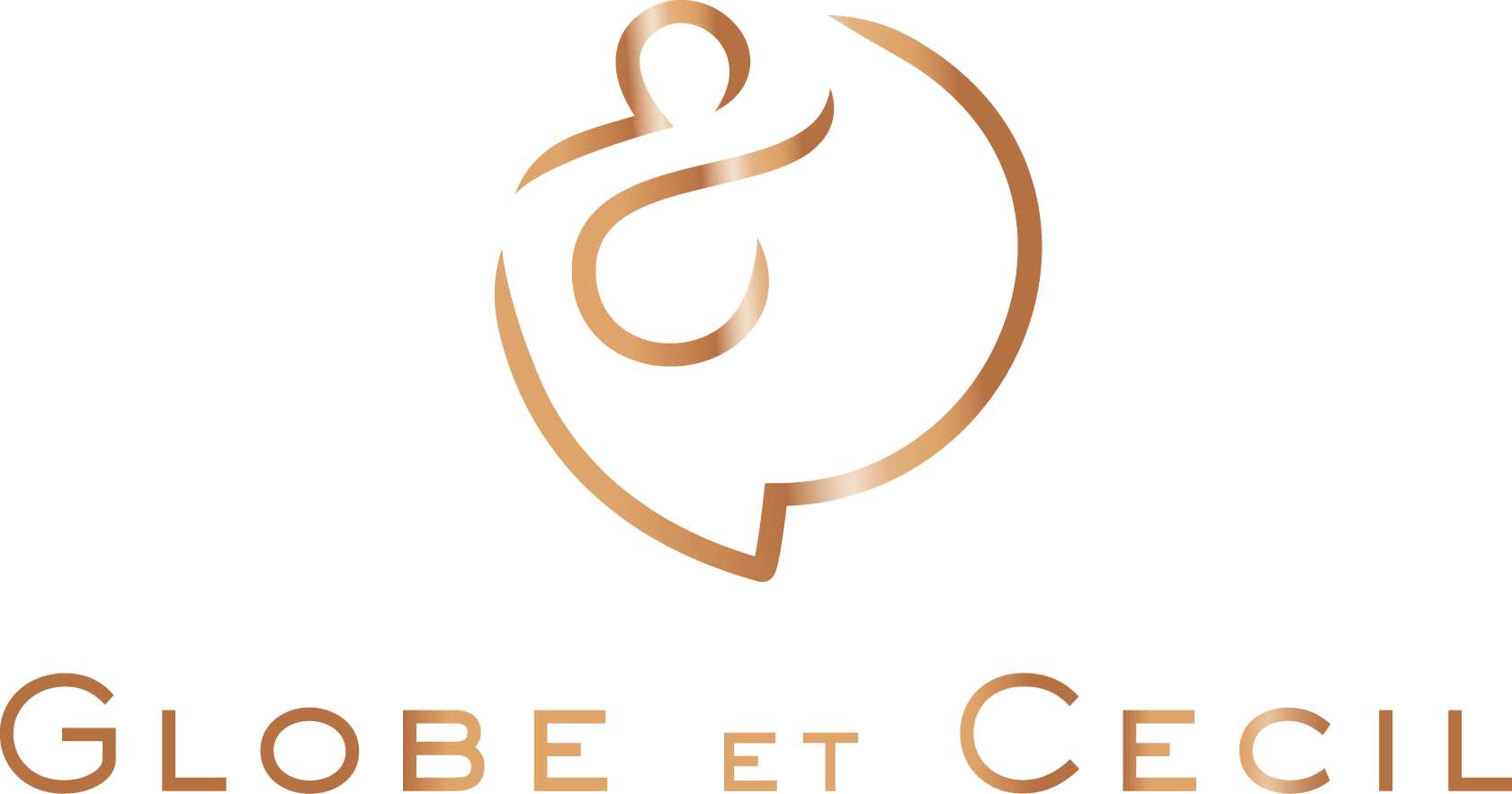 Au cœur de la ville, le Globe et Cecil… Bien plus qu'un hôtel à Lyon. Passez le pas de la porte et c'est tout un esprit qui se dessine, une identité forte dans un style unique, celui d'une charmante place de vie. On y respire un véritable esprit de famille. Accueil personnalisé, élégant, moments cocoon viennent compléter les prestations de cet établissement élégant au charme historique.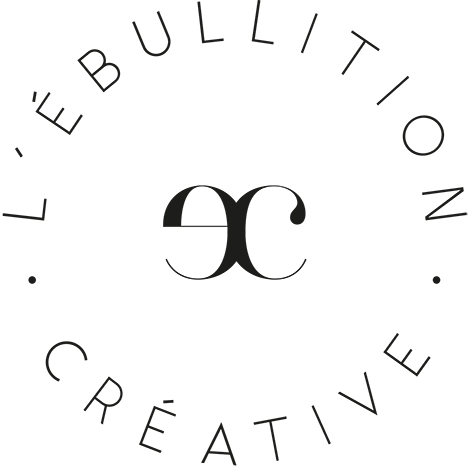 L'ébullition Créative – GLOBEWORKER
Agence de communication située près de Toulouse, L'ébullition créative accompagne les professionnels dans leur communication : création d'entreprise ou de marque, professionnalisation d'une communication existante, optimisation en vue d'une évolution de votre marque ou projet, elle les aide à chaque étape jusqu'à leur réussite !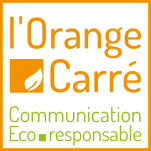 L'Orange Carré est spécialisé en communication écoresponsable. Sa mission ? Proposer la meilleure solution à ses clients pour le support de communication grâce à l'analyse de leurs besoins. L'Orange Carré trouve ainsi des supports adaptés, moins onéreux et moins impactants pour l'environnement.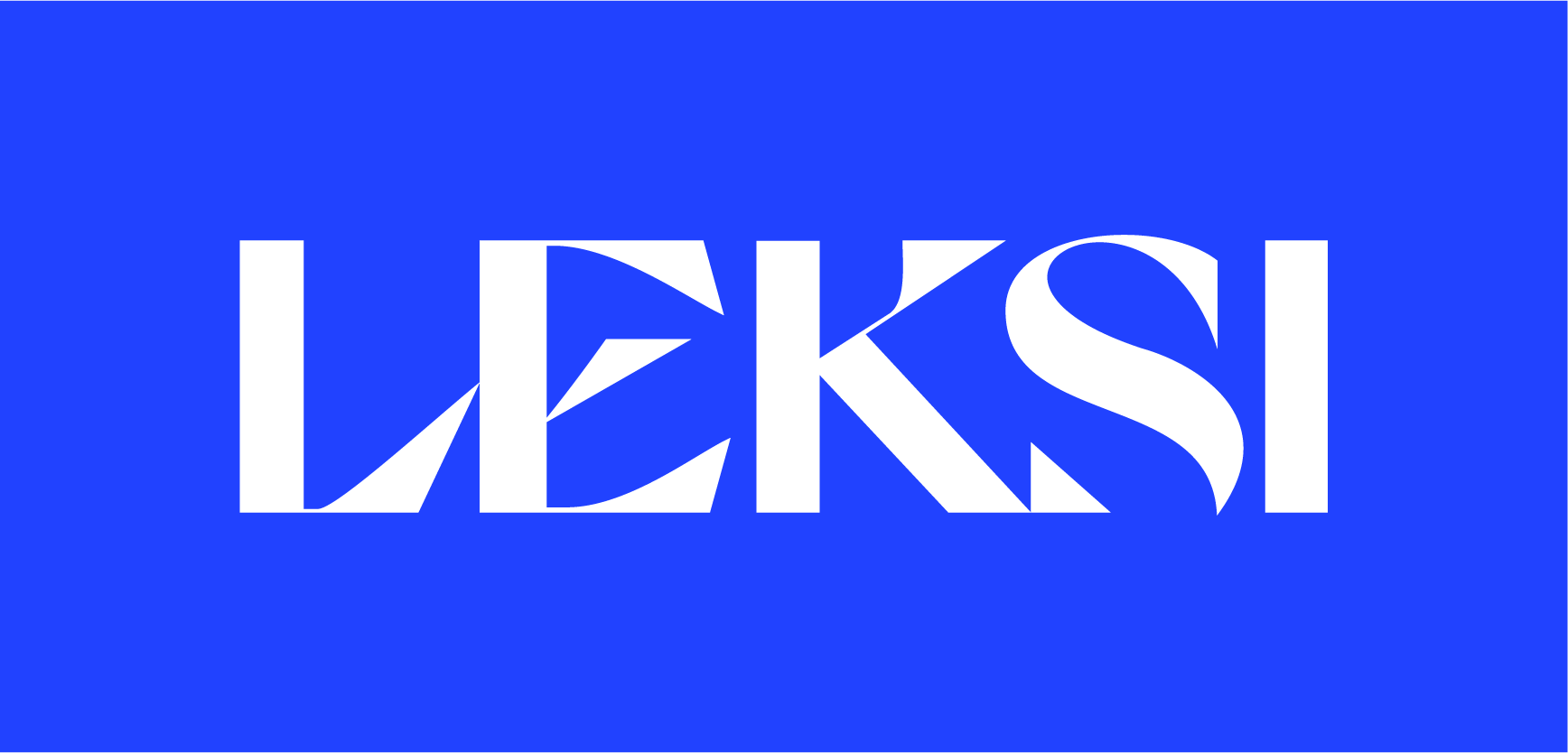 L'agence LEKSI conçoit des stratégies digitales pour l'intérêt général. Basées à Nantes, LEKSI intervient aux côtés d'entreprises, d'institutions publiques et d'ONG locales et nationales pour les aider à formuler une parole utile, accompagner des changements durables et soutenir des projets digitaux sobres.

Basée en Vendée, Performance Agency est une agence web spécialisée dans la création de sites Internet sur mesure, WordPress et Prestashop, et la réalisation de solutions numériques depuis 2017.
Elle conseille ses clients dans la définition de leurs objectifs et lesaccompagne à chaque étape de leur projet digital, de la conception à la réalisation finale.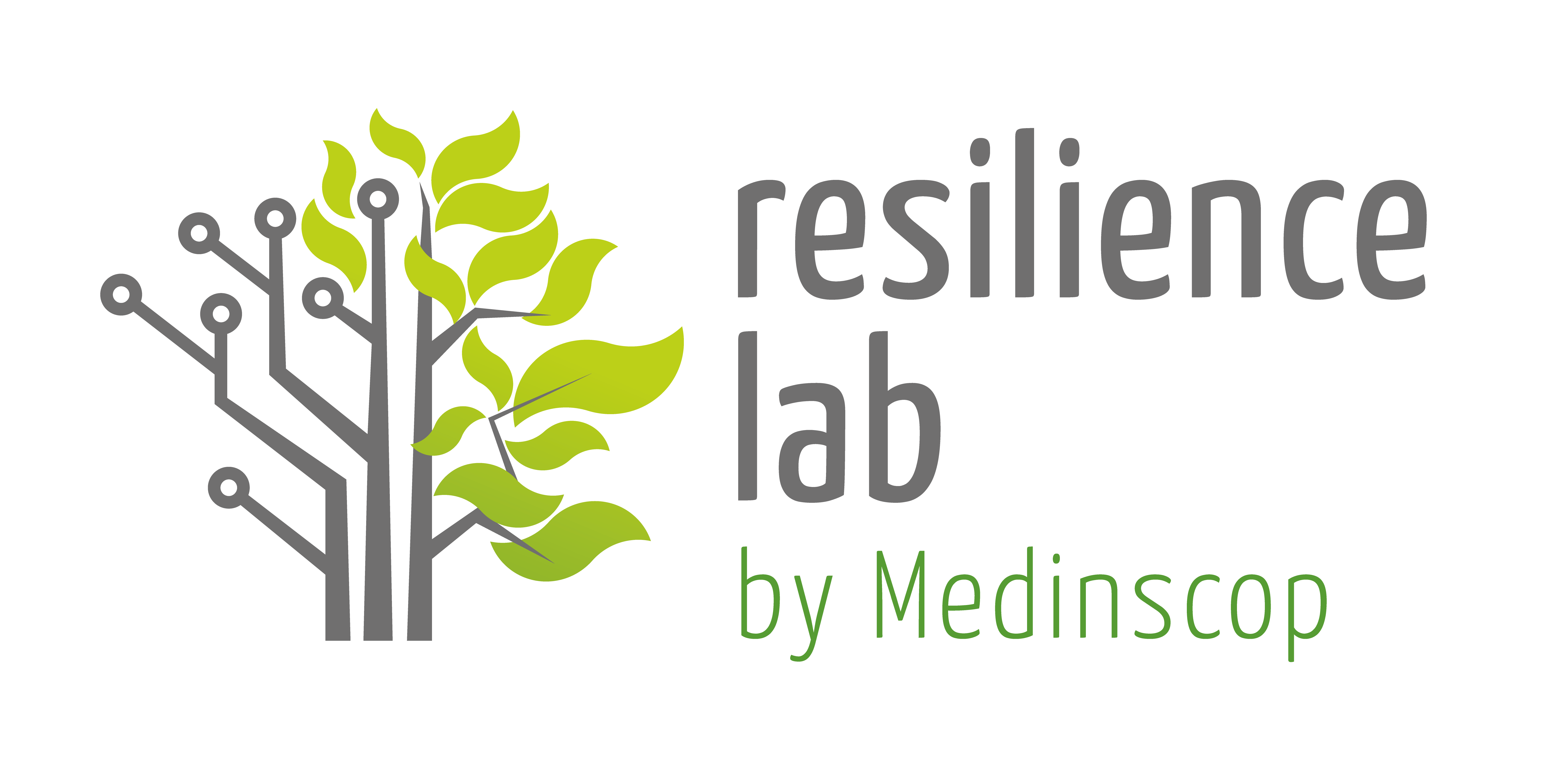 La mission de Resilience Lab : Accompagner les acteurs publics et privés vers des modèles plus sobres et résilients en adéquation avec leurs écosystèmes.
Resilience Lab les aide à mesurer et réduire leurs impacts (carbone, déchets, biodiversité…), définir leurs valeurs, identifier leur responsabilité sociétale et aligner leur stratégie, se réinventer à travers la créativité.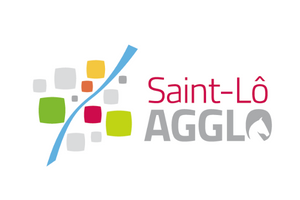 Saint-Lô Agglo is an agglomeration community located in the heart of the Manche department in Normandy. Founded on January 1, 2014, it brings together 61 towns with nearly 80,000 residents, has 320 employees, and is run by a community council of 97 elected officials appointed by the member municipalities. Its purpose is to unite these municipalities to develop a strategy to boost the area's appeal, develop the area, and expand resident services.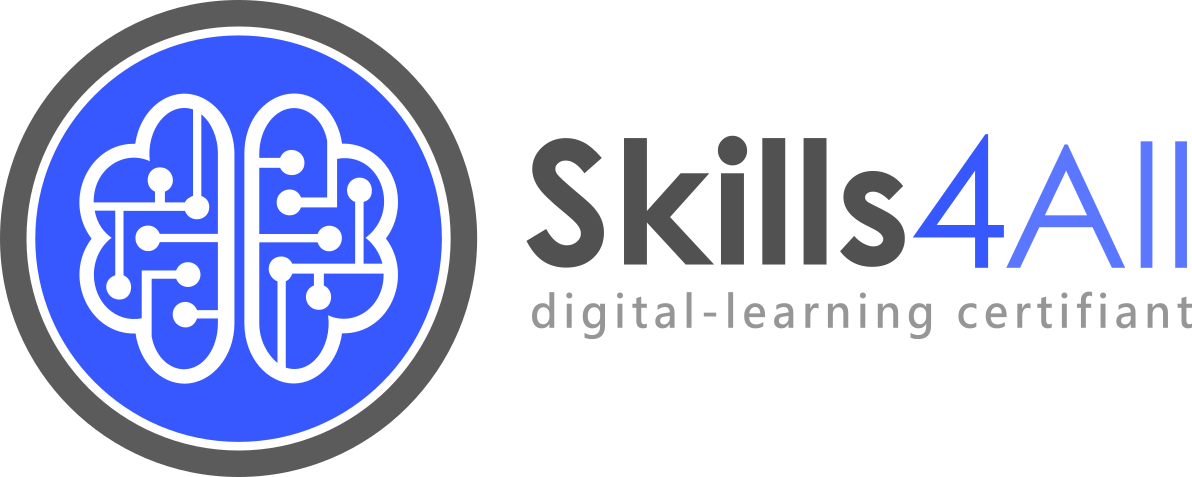 Skills4All est un organisme de formation en digital-learning, qui prépare à des certifications internationales en gestion de projet, agilité, transformation digitale, cyber sécurité et Intelligence artificielle.
Son approche mixte combine des contenus digitaux hébergés sur une plateforme disponible 24/7/365 et des interactions fréquentes avec un mentor.

Troopers est une agence numérique agile structurée en Scop qui réalise des applications web, mobile & métier d'envergure, à la carte selon les besoins les plus exigeants. Troopers est aussi et avant tout un collectif lié par les mêmes valeurs, celles de concevoir ensemble des projets à impact positif et de remettre en question ses pratiques pour tendre vers un numérique responsable et durable.
Troopers accompagne ses partenaires depuis la réflexion stratégique en amont du projet et au travers de chaque phase de développement. Troopers s'appuie sur des méthodes conçues pour maximiser la création d'idées et la productivité dans le cadre d'un travail collaboratif ainsi que sur des technologies robustes, modernes et Open Source.
Why join the sustainable IT community? 
Why join the sustainable IT community? 
Reduce the environmental impact of IT
IT seems virtual but it has a major real-world impact in terms of energy consumption, raw material usage, and the electronic waste it generates. 
With the SIT Label, your company can prove that it is implementing a rigorous green IT strategy.
Stand out from the crowd
Earning the SIT label means starting a process of improvement that will gradually reduce the environmental impact of IT.
That kind of commitment can spark innovation and help your company stand out from the competition.
Choose a rigorous label
The SIT label is managed by Agence LUCIE, which does not have the authority to award it. 
Organizations are audited by an external auditor and the label is awarded by a labeling committee of Green IT experts. That guarantees your commitment's credibility.
Save money
Numerous studies have shown that financial performance and CSR strategies are linked. The Green IT component of CSR also creates sustainable value.
Anticipate future regulations
Social and environmental regulations are changing fast in response to the concerns of purchasers, individual citizens, and employees, who have increasingly high standards when it comes to CSR issues.
Unite your teams
By reducing the environmental impact of digital, your company can make its activity more meaningful and offer employees a chance to get involved in sustainable projects, giving them a common goal.
The more of us there are,
the more we can reduce the environmental impact of IT